What is Pairly Pro?
For your potential customers Pairly Pro enables your care seekers to confidently request care from you. They can view your current availability be that a room in your care home or time within your hourly care roster. It's easy to use, quick, and reassuring, allowing real time engagement with your care capacity.
For you, Pairly Pro allows visitors to your website greater engagement with your services meaning you receive a concise and qualified lead that you can track through your user area and respond in realtime.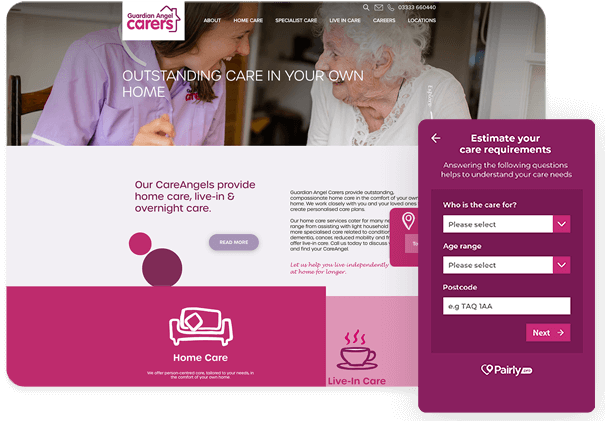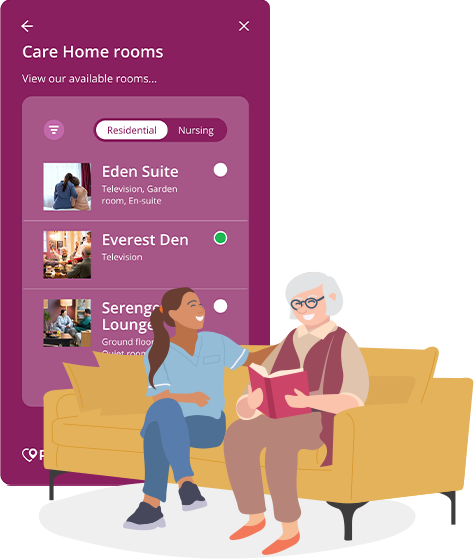 How does Pairly Pro work?
A line of code, which will integrate the Pairly Pro service, is added to your website. For your website's users they will see a widget that they can interact with, like a chat box Pairly Pro allows customers to engage with your live availability, giving them a more meaningful and satisfying outcome.
Entirely customisable; Pairly Pro can be branded in line with the rest of your website, reflecting the unique tone of voice and style of your services.
Adjust the functionality so it works how you want it to.
Connected to Pairly.com to automatically show potential customers where and when you have availability.
What's in it for you?
Receive complete enquiries from informed customers, streamlining the enquiry process.
Expand the functionality of your website.
Onboard new customers to fill your existing capacity.
Improved engagement as those seeking care are given professional, tailored advice.
Real-time data about availability will increase conversion rates.
Improve the quality of your care leads.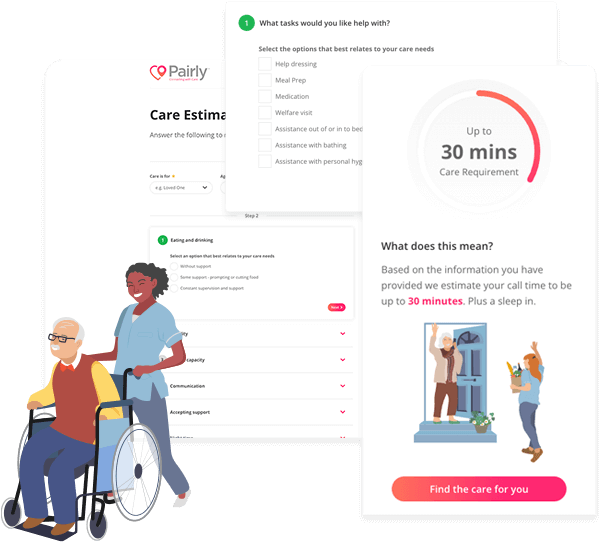 Pricing Plans
Please select the plan that best suits your needs.
All prices are subject to VAT.
Locations
Hourly care bookings
Care home bookings
Short/long term care options
Hourly or live-in care types
Care estimator
Client requirements
Capture general enquiries
Service feedback
Career applications
Custom branding
GTM compatible
Locations 1
Hourly care bookings
Care home bookings
Short/long term care options
Hourly or live-in care types
Care estimator
Client requirements
Capture general enquiries
Service feedback
Career applications
Custom branding
GTM compatible
Locations 2-10
Hourly care bookings
Care home bookings
Short/long term care options
Hourly or live-in care types
Care estimator
Client requirements
Capture general enquiries
Service feedback
Career applications
Custom branding
GTM compatible
Locations 11+
Hourly care bookings
Care home bookings
Short/long term care options
Hourly or live-in care types
Care estimator
Client requirements
Capture general enquiries
Service feedback
Career applications
Custom branding
GTM compatible